Donna Leal - Her Story
Survivor of Child Abuse and the Unspeakable
---
Donna Leal was a guest on "A Minute to Midnite," with Tony Koretz and shared her powerful story of how she went through the most traumatic childhood and teenage years as a victim of child abuse and sexual abuse.
She describes a life of having been shoved from pillar to post from one abusive situation to the next before finding Jesus and marrying Nathan. The story of Donna's early life reads like a horror story. One from which Christ's love saved her!
This story is very powerful, revealing and shocking. But it is one that is VERY important for folks to hear and share, and our prayer is that it will be used to help many people!
"My life only improved from there, I met my husband Nathan August of 1990. We were married November 10, 1990. My life before Nathan and after Nathan seems like two different lives. God has been good to me. I am truly a blessed woman. My husband and children LOVE me." Donna Leal
Click the image below or this link:
https://youtu.be/WOZZPrdEgMQ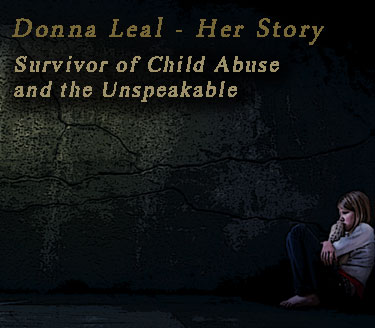 In His Service,
Nathan Leal